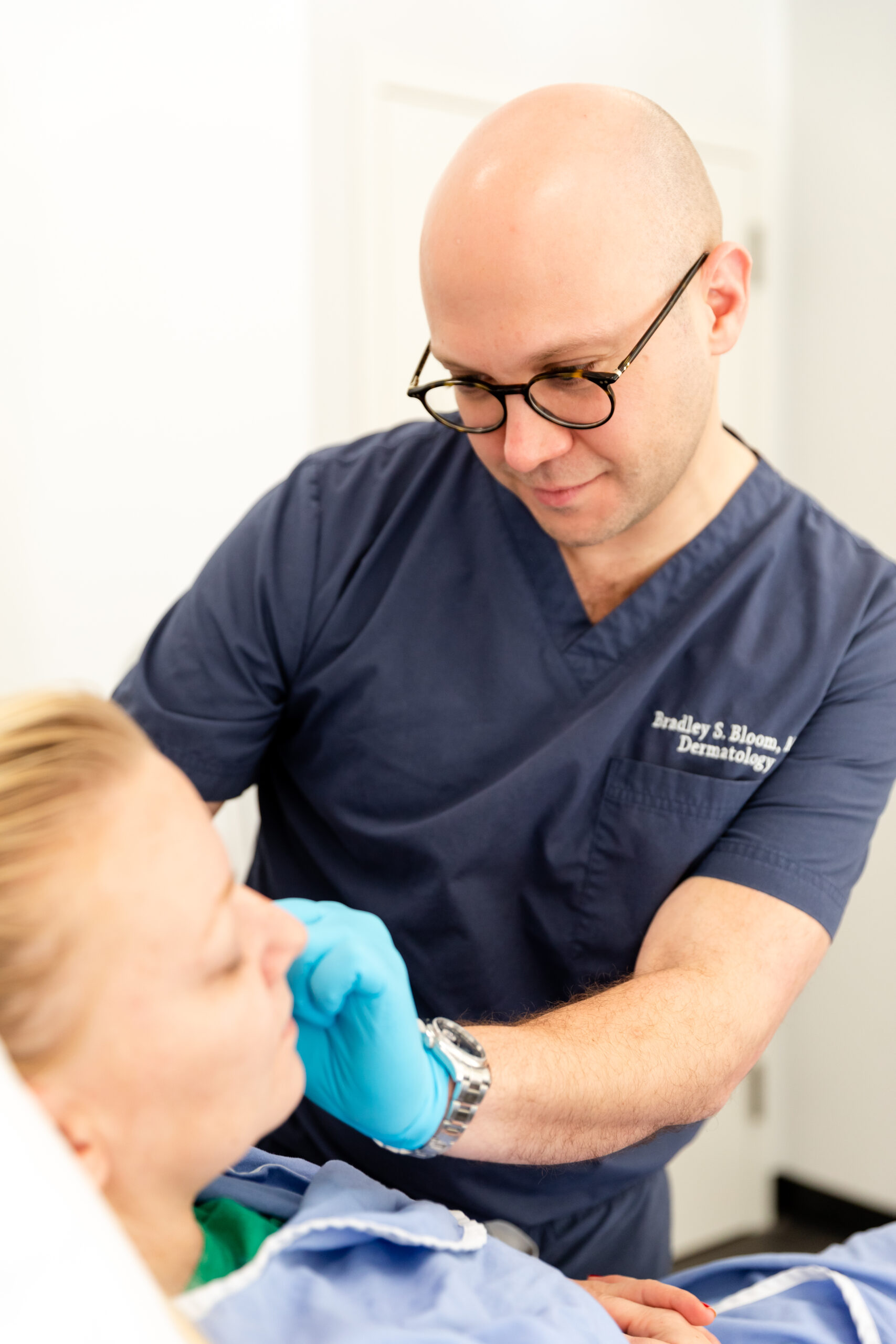 Botox, Xeomin, Dysport
Botox, Xeomin, and Dysport are powerhouse neuromodulators that can smooth away dynamic wrinkles through simple injections into trouble spots, such as forehead "worry" lines, eyebrows, crow's feet, bunny lines, laugh lines, etc. Well-placed Botox injections can take years off your appearance while still allowing for natural expressions and movement. Click here to learn about Botox, Xeomin, and Dysport
Juvéderm
It can sometimes feel like aging is conspiring against us. Fine lines, sagging cheeks, and thin lips make us look older and tired. Juvéderm is an excellent versatile dermal filler that can plump sunken cheeks and lips and correct deeper wrinkles or folds. Click here to learn about Juvéderm.
Volbella
Juvéderm Volbella is a versatile dermal filler that is perfect for providing natural-looking fullness to the lips while also reducing fine lines found around the mouth. Click here to learn about Volbella.
Vollure
Vollure is one of the newest and most advanced fillers in the Juvéderm family made with patented Vycross technology. Vollure provides durable yet smooth results making it a great choice to treat areas like nasolabial folds or marionette lines. Click here to learn about Vollure.
Voluma
Whether you want to reduce the effects of age and gravity on your skin, or simply to plump and define your cheeks, Juvéderm Voluma is a wonderful option for anti-aging and rejuvenation as it provides outstanding structural support. Click here to learn about Juvéderm Voluma.
Restylane Silk
Restylane Silk is a lip restoring cosmetic injectable that can enhance volume and shape to lips and erase fine lines around the mouth, providing our patients with smoother skin and an overall radiant, youthful appearance. Click here to learn about Restylane Silk.
Belotero
Belotero is an advanced dermal filler known for its versatility. From improving fine lines and wrinkles to reducing the appearance of eye bags and acne scarring, Belotero is an effective, cutting-edge solution that creates youthful results without ever looking like you've had work "done." Click here to learn about Belotero.
Radiesse
Radiesse is a volume-boosting treatment that stimulates the skin's collagen production helping to restore your natural, supple-looking appearance. Perfect for enhancing mid-face volume or improving the appearance of nasolabial folds and marionette lines, Radiesse provides our patients with long-lasting improvement. Click here to learn about Radiesse.
Sculptra
Sculptra is a cutting-edge volumizing treatment that can erase years of facial aging. Sculptra can smooth away smile lines and chin wrinkles or it can be used to improve sagging skin along the jaw. Not only does Sculptra re-volumize but it stimulates the production of collagen! Click here to learn about Sculptra.
PRP
PRP or Platelet-Rich Plasma is a regenerative treatment that helps keep skin smooth and youthful. Used in the popularized "vampire facelift," PRP provides patients with a quick and simple procedure that yields maximum-youth restoring results. Click here to learn about PRP.
Schedule a Facial Rejuvenation Treatment Today
Contact Bradley S. Bloom, MD to schedule an injectable treatment today that restores a natural and youthful appearance. Dr. Bloom will create an individualized plan using the most effective injectable treatments available to rejuvenate your appearance and turn the clock back on aging.
Next, learn about our laser treatments.