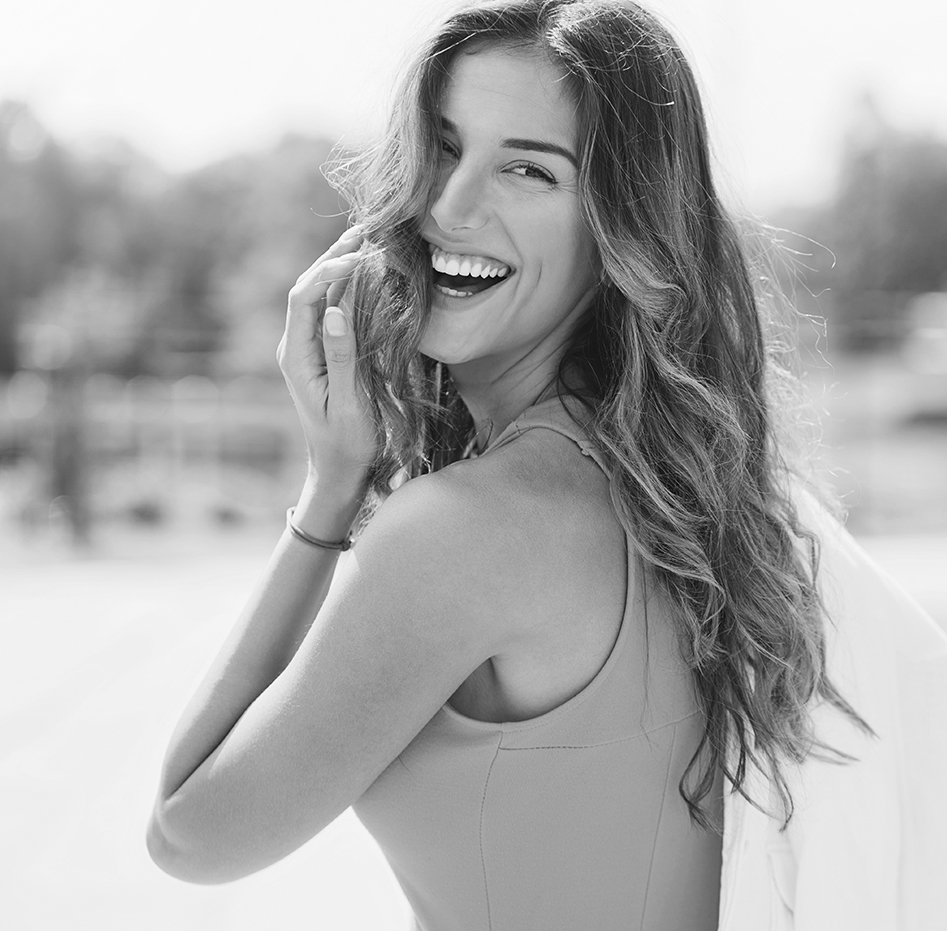 There's a new filler in the Juvéderm family that's turning heads with the beautiful, natural-looking results it provides. Volbella is an innovative dermal filler brought to you by the makers of Botox and is quickly becoming one of the most popular dermal filler treatments. FDA-approved, Volbella is a safe, yet highly effective treatment for patients in New York who want to augment their lips and soften the appearance of fine lines and wrinkles around the mouth area. For fuller, smoother lips in a matter of minutes, contact board-certified dermatologist Bradley S. Bloom, MD.
Get the Perfect Pout with Volbella
Volbella was developed specifically to address cosmetic issues in the mouth area. Volbella can be used in both the lips and surrounding areas and has been FDA-approved to increase the fullness of the lips and also soften the appearance of fine lines around the mouth. Volbella produces dramatic and beautiful results and can be used for a myriad of cosmetic improvements, including:
Improving lip volume and definition
Smoothing away and improving the appearance of fine lines above the lips, also known as smoker's lines
Reducing the appearance of deep creases or wrinkles found below the lips
The Volbella Difference
As part of the Juvéderm family of dermal fillers, Volbella is similar to other hyaluronic acid fillers in the line. HA is a naturally-occurring substance found in the human body that is the foundation for youthful-looking skin and contributes to a plump and supple appearance of the face. However, what makes Volbella unique and a stand-out compared to other HA fillers is it has a thin and smooth consistency. This allows Dr. Bloom to inject Volbella closer to the skin's surface, providing more noticeable, dramatic improvement.
Volbella is also formulated with Juvéderm's exclusive VYCROSS™ technology, which creates a pattern of cross-linked chains made of hyaluronic acid. This increases the longevity of the filler as it encourages a gradual degradation of the product once it's been injected for a cosmetic treatment. Studies have found that Volbella results can be maintained for up to a year, making it one of the longest lasting fillers on the market today.
How Volbella Works
Volbella doesn't simply increase volume like other dermal fillers, it minimizes the appearance of fine lines and wrinkles by attracting and retaining moisture in the treatment area. In addition, when it is injected into the upper layers of the skin, the water that is attracted to the area gives patients a naturally soft feel and subtle, yet gorgeous results. Since Volbella is injected superficially, it's the perfect choice for our patients that want to improve wrinkles and fine lines found around the lips. It not only reduces the appearance of fine lines and wrinkles around the lips but it can also provide improved lip volume that will never look overdone.
A Volbella treatment is efficient, with most treatments being completed in 30 minutes or less. Most patients report they see results immediately after treatment. Another benefit is that Volbella contains lidocaine, a numbing agent that ensures our patient's comfort both during and immediately after treatment. The injectable treatment requires no downtime and patients can go about their daily activities comfortably afterward.
FAQ
Q. What is Volbella?
A. Juvéderm Volbella is an injectable dermal filler perfect for lip augmentation and for the correction of perioral lines, often called "lipstick lines."
Q. How long do the results last?
A. While results can vary, studies have found that Juvéderm Volbella results typically last for up to one full year.
Q. Are there side effects of a dermal filler treatment?
A. Volbella is a safe, FDA-approved dermal filler treatment. While side effects are rare, the most common side effects may include temporary responses at the treatment site such as swelling, tenderness, bruising, firmness lumps/bumps, redness, pain, discoloration, and itching. Fortunately, none of these side effects last longer and should resolve within a few days after treatment.

Q. What are the differences between Juvéderm Ultra and Juvéderm Volbella?
A. While both can augment the lips, Juvéderm Ultra adds more fullness and plumps the lips while Volbella provides subtle volume and smooths away the appearance of vertical lip lines.
Love Your Lips
If you're unhappy with fine lines and wrinkles around your mouth or thin, undefined lips, Juvéderm Volbella would be a great dermal filler for you. Dr. Bradley S. Bloom understands each person is unique and customizes each treatment to meet your aesthetic goals. To learn more about dermal fillers and to see if you are a good candidate, contact Dr. Bloom today.
Next, read about Vollure XC.