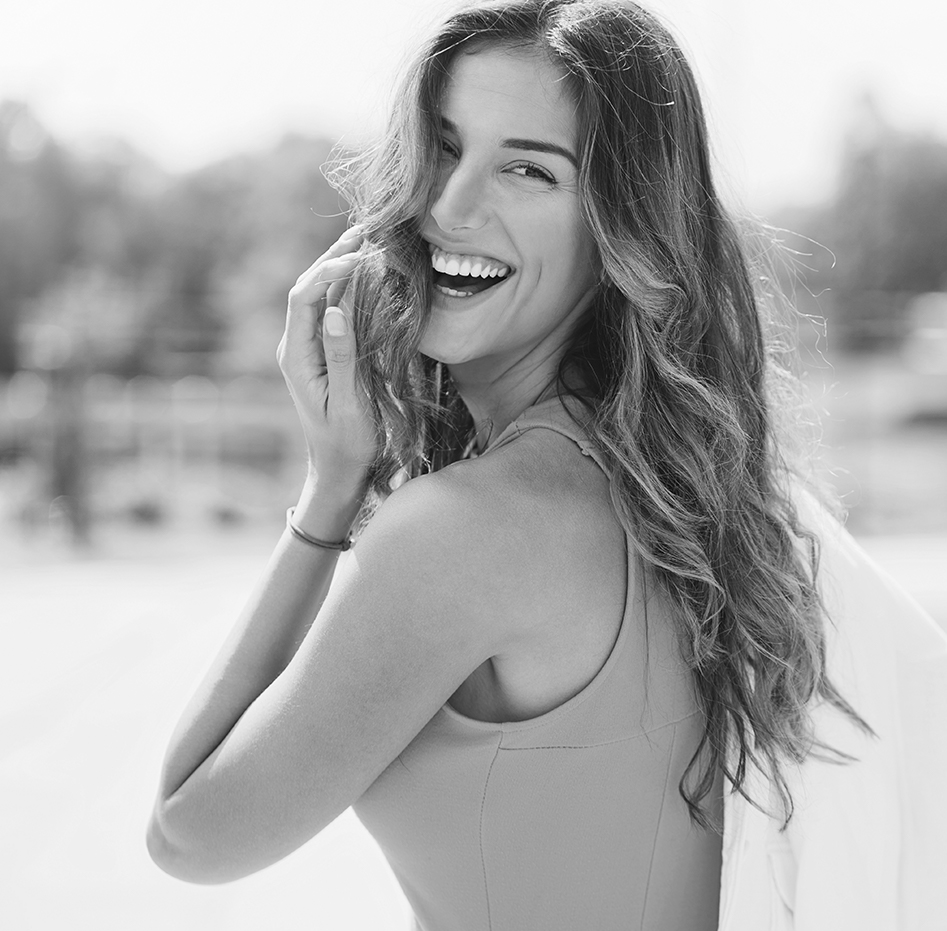 If you've noticed sagging skin around your cheeks and jaw but want a non-surgical solution to help you defy gravity, the Silhouette InstaLift may be the perfect option for you. For the right candidate, this minimally invasive, non-surgical treatment can actually lift and contour your cheeks and define your neck and jawline, giving you a completely rejuvenated appearance without the need for an invasive cosmetic surgery. Not only that, but the Silhouette InstaLift procedure can often be completed in less than an hour, providing patients with an effective treatment that creates beautiful youth-restoring results.
Schedule a consultation with NY board-certified dermatologist Bradley S. Bloom, MD to learn more about this innovative age-reversing treatment.
Sensational Results with Silhouette InstaLift
In our youth, our faces have a natural "V" shape with high, lifted foreheads and eyes that taper to a contoured jaw and neckline. Unfortunately, gravity begins to pull on the facial tissue in these areas so that, as we age, our "V" begins to invert as our skin begins to sag.
The Silhouette InstaLift, a vast improvement on the thread lifts used previously by cosmetic dermatologists for years, creates support for these areas by lifting them back into the "V" shape, reestablishing a youthful appearance. The Silhouette InstaLift is a versatile cosmetic treatment that can be used to provide our patients in New York noticeable age-reversing improvements to several facial areas including:
Jaw and neckline
Cheek and mid-face
During an evaluation with Dr. Bloom, he can tailor a Silhouette InstaLift treatment to meet your unique needs and desired results.
How is the Silhouette InstaLift Procedure Performed?
With expert precision, Dr. Bloom will define the treatment areas where the sutures will be inserted. The treatment area is numbed to minimize any possible discomfort as dissolvable sutures and cones made up of a synthetic material similar to that used in Sculptra are carefully placed and inserted under the skin using a very fine needle. This process is then repeated in the opposite direction, using the other half of the thread. After the sutures and corresponding cones are placed in the treated area, the needle is gently removed and Dr. Bloom will massage the skin to help shape, mold, and lift the area.
It is the bidirectionality of the cones that creates a subtle pulling effect that lifts the skin. In some cases, to secure the thread, a series of sutures are placed in the facia to anchor it in place. The Silhouette InstaLift is then repeated in all areas where a lift is desired and can be used to provide our patients with full facial rejuvenation.
Instant Lift & Long-Term Results
Not only does the Silhouette InstaLift provide immediate improvements to sagging areas, it stimulates your body to produce more collagen – the skin-supporting protein matrix that is responsible for plumper, firmer skin that eventually diminishes as we age. The new boost in collagen production will leave the treatment areas youthful and voluminous even after the sutures and cones have been naturally reabsorbed by your body.
FAQ
Q. What are the sutures used in a Silhouette InstaLift procedure?
A. Each thread includes a pre-loaded needle that has a dissolvable suture and bidirectional cones made up of a synthetic material (PLGA) similar to that used in Sculptra. The dissolvable sutures are extremely safe and have been used in biomedicine for many years, particularly in cardiothoracic surgery. After the treatment area has been prepared with appropriate numbing and marking insertion points, the whole needle is inserted
Q. How long do the results of the Silhouette InstaLift last?
A. After a Silhouette InstaLift, the threads will be reabsorbed by the body in 4-6 months. However, an InstaLift also stimulates collagen production, which will rejuvenate the skin for up to 12 to 15 months after the initial procedure.
Q. Is there any downtime with the procedure?
A. The Silhouette InstaLift procedure can be accomplished in an afternoon and can take as little as 30-45 minutes. One of the main benefits of this procedure is that there is little to no downtime. After your treatment, you may experience slight bruising, redness, soreness, swelling or discomfort, which will gradually resolve within a few hours or several days.
Fast, Natural, Non-Surgical Lift with Dr. Bloom
Silhouette InstaLift provides our patients with instant facial rejuvenation with minimal risk and downtime. If you're looking for a way to take years off your appearance but don't want the debilitating recovery and cost of a more invasive procedure, Silhouette InstaLift may be the perfect choice for you! Contact Bradley S. Bloom, MD for more information about this cutting-edge cosmetic treatment and whether it would be the right option to provide you with age-defying results.
*Not everyone is an ideal candidate and this is not a substitute for a surgical facelift. During your consultation we will review if you are a good candidate.
Next, read about neuromodulators.