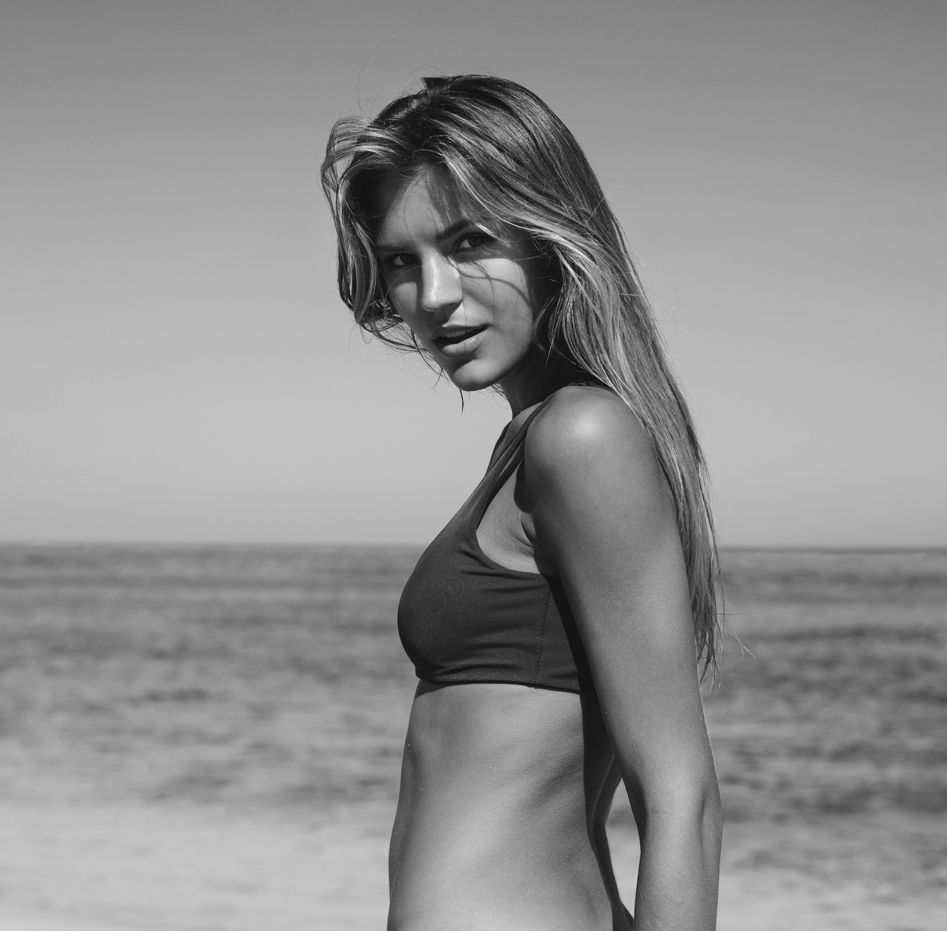 With age, our bodies naturally produce less collagen, which results in less volume and elasticity. While it may not be as noticeable in other places, on our hands and face, this loss of collagen creates a number of age-related issues including fine lines, creases, wrinkles, sagging skin, and bags under the eyes. These issues can worsen considerably with sun exposure, cigarette use, and pollution, in addition to genetics. The great news for board-certified dermatologist Dr. Bradley S. Bloom's patients is that it's possible to reverse these signs of aging with an innovative dermal filler called Sculptra.
Sculptra is a powerhouse anti-aging treatment that helps our patients achieve a youthful, rejuvenated appearance without the discomfort, expense or downtime of a more invasive procedure. Read below for more information about Sculptra and how it can help achieve your cosmetic goals.
Youth-Boosting Treatments with Sculptra
Sculptra is a cutting-edge injectable dermal filler composed of a synthetic material called poly-L-lactic acid that stimulates the body to produce new collagen. Poly-L-lactic acid is biocompatible material that is naturally and gradually absorbed by the body. Not only can Sculptra help improve deep wrinkles and creases, but it also stimulates the body's natural collagen production process. What sets Sculptra apart from other cosmetic treatments is that Sculptra produces beautiful, natural-looking results that build gradually over time as the body's ability to produce collagen is boosted and stimulated. Patients typically see results within several weeks after a Sculptra treatment as the gel lifts and supports the skin until it is replaced with the body's own renewed collagen.
What to Expect During a Sculptra Treatment
A Sculptra treatment is slightly different from a typical dermal filler treatment. Since Sculptra results are gradual, most patients need a series of treatments to achieve desired results. Depending on the treatment area, Sculptra injections typically take no more than 30 minutes to an hour.
Age-Defying Sculptra with Dr. Bloom
Sculptra is a wonderfully versatile cosmetic treatment that can improve a number of different age-related issues, including:
Nasolabial folds, also known as smile lines, around the nose and mouth
Chin wrinkles
Fine lines around the eyes and brow
Marionette lines that frame the mouth
Loose, sagging skin along the jaw or jowls
Chest wrinkles
Sculptra can be used as a stand-alone anti-wrinkle treatment or can be combined with other cosmetic treatment techniques, such as Botox, Xeomin, Dysport or dermal fillers like Restylane or Juvéderm to provide patients with a completely revitalized appearance.
Once Sculptra is injected, it permeates the skin's dermis, the part of the facial structures involved in skin formation. This triggers the stimulation of the skin's collagen in treated areas. When used in the face, it provides both volume and lift in areas that have become saggy or hollow. While the full aesthetic benefits take several months, the results of a Sculptra treatment can last for two years or more.
Good Candidates for Sculptra Treatments
Sculptra is a great option for patients whose collagen production has decreased and are experiencing excess fat along with loose, sagging skin. As a result, these patients develop wrinkles, folds, creases, and facial hollowing. Most patients who are ideal candidates for Sculptra are aged 40 years and older, however, this may be a great age-reversing treatment for younger patients who have experienced volume loss in the face.
FAQ
Q. Is a Sculptra treatment painful?
A. Before a Sculptra injection, the treated area is anesthetized to reduce patient discomfort. Further, board-certified cosmetic dermatologist Bradley S. Bloom, MD uses fine gauge needles and is an expert injector able to make your Sculptra treatment as pain-free as possible.
Q. How long does it take for Sculptra results to appear?
A. Results can vary depending on an individual's ability to produce collagen. Most patients report seeing results as early as six weeks after a Sculptra treatment. However, full results are typically seen between four to six months after treatment and some patients require a series of treatments with Sculptra to achieve desired outcomes.
Q. How long does a Sculptra Aesthetic treatment last?
A. While results can vary for each patient, Sculptra results can last up to 2 years or more. Since Sculptra results are gradual, skin expert Dr. Bloom usually combines Sculptra with other cosmetic treatments like Botox and dermal fillers to provide patients with immediate results and aesthetic improvements.
Q. Are there areas where Sculptra treatment cannot be used?
A. Because Sculptra stimulates the body to produce collagen, there are a few places on the face where it cannot be used. Sculptra cannot be used to prevent frown lines on the forehead. It is also not used around the mouth area, lips or the eyes.
Schedule Your Age-Reversing Consultation Today!
If you're looking for a way to rejuvenate your appearance, but want subtle, gradual results that don't announce that you've had work done, Sculptra may be the solution for you! Contact Bradley S. Bloom, MD for more information about this advanced cosmetic treatment and whether it can help you reclaim a more youthful, beautiful appearance.
Next, read about Radiesse