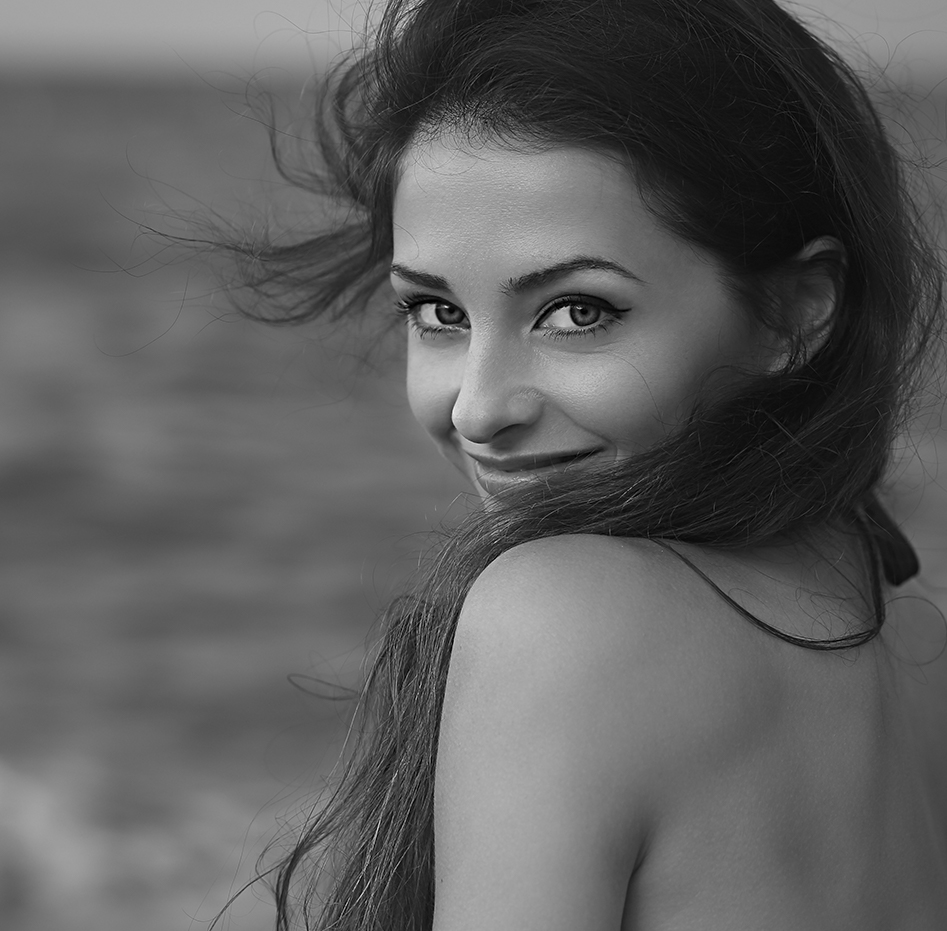 Collagen and elastin are essential to keeping our skin smooth, plump, and supple. As we age, however, our skin produces less collagen and elastin, causing our skin to lose both volume and elasticity. As a result, you will begin to notice early signs of facial aging in the form of fine lines and wrinkles or thinner lips. All of these signs can combine to make us look older and tired. Luckily, cosmetic treatments like Juvéderm can help us reduce the signs of early aging and restore our youthful appearance as people continue to live longer, healthier, and more active lives.
Board-certified dermatologist, Dr. Bradley S. Bloom understands the desire to look your best. We offer the latest and most effective age-reversing products and services to help you achieve the cosmetic results you desire. Juvéderm is an FDA-approved dermal filler that is great for rejuvenating your appearance. Read below to learn more about how a Juvéderm treatment can restore your youthful appearance.
Rejuvenate with Juvéderm
Juvéderm is a popular line of youth-boosting hyaluronic acid gel fillers that can provide our clients in New York with instant suppleness and volume. As well as rejuvenating the skin, a Juvéderm treatment can improve the early signs of aging including:
Marionette lines
Nasolabial folds
Thin lips
Lip lines
Tear troughs
Juvéderm fillers are primarily made of hyaluronic acid, a naturally-occurring substance in the body that helps retain moisture as well as provides collagen and elastin. In addition to the beautiful results Juvéderm treatment can achieve, there is little-to-no risk of allergic reaction and most patients enjoy immediate results (true results may not be seen for a few days, as swelling resolves).
Lip Plumping in New York
One of the first visible signs of aging is the thinning of the lips. Not only is there a loss of plumpness, but thinner lips can also cause changes to the overall appearance, making us appear stern or even unhappy. Juvéderm Ultra XC and Juvéderm Volbella are wonderful options for achieving fuller, plumper lips without the need for an invasive lip augmentation procedure.
Reverse Signs of Aging
The Juvéderm range of fillers offers a number of effective options for improving fine lines and wrinkles with an excellent safety record. For example, Juvéderm XC or Vollure can help improve nasolabial folds (creases that form from the corners of the nose down to the mouth) and marionette lines (wrinkles found at the corners of the mouth that run down to the chin), as well as lift the corners of the mouth.
Additionally, Voluma is the latest Juvéderm treatment designed to help improve cheek volume by lifting and contouring sagging skin or hollowness, restoring a youthful plumpness to the face.
FAQ
Q. What can I expect during my Juvéderm treatment?
Once your desired results have been discussed and the treatment areas have been defined, Juvéderm injections are quick and relatively painless, using a fine-gauge needle. For patients that may be concerned about injections or potential discomfort, a numbing agent may be applied beforehand to help reduce discomfort. For most patients, the treatments generally take less than half an hour, depending on the treatment areas.
Q. How long do Juvéderm results last?
A. On average, expect your Juvéderm treatment results to last between 8 and 9 months, however, we have patients who have seen their filler injection results last for 1-2 years!
Q. Are there any side effects of a Juvéderm treatment?
A. The side effects of Juvéderm are minor and may include temporary redness, swelling, or bruising at the injection site. All of these side effects are temporary, generally lasting anywhere from a day to a week, and will dissipate on their own. Ice and over the counter painkiller medication is usually sufficient to manage any discomfort from injectable side effects, and makeup can be used to cover any redness or bruising.
Q. Is Juvéderm right for me?
A. With a formal consultation, Dr. Bloom will get a clear understanding of your cosmetic desires and what treatments would be effective to meet those goals. With a comprehensive examination of your skin and a discussion of your goals, Dr. Bloom will decide if Juvéderm treatment is the best rejuvenating option for you.
Revitalize Your Appearance with Dr. Bloom
If you're unhappy with fine lines and wrinkles or thinning lips, Juvéderm offers a range of great treatment options for you. Bradley S. Bloom, MD customizes each treatment to meet his patient's individual goals. To learn more about fillers and to see if you are a good candidate for Juvéderm, contact Dr. Bloom. He will create a comprehensive treatment plan to remedy the early signs of aging and revitalize your appearance.
Next, read about Volbella.