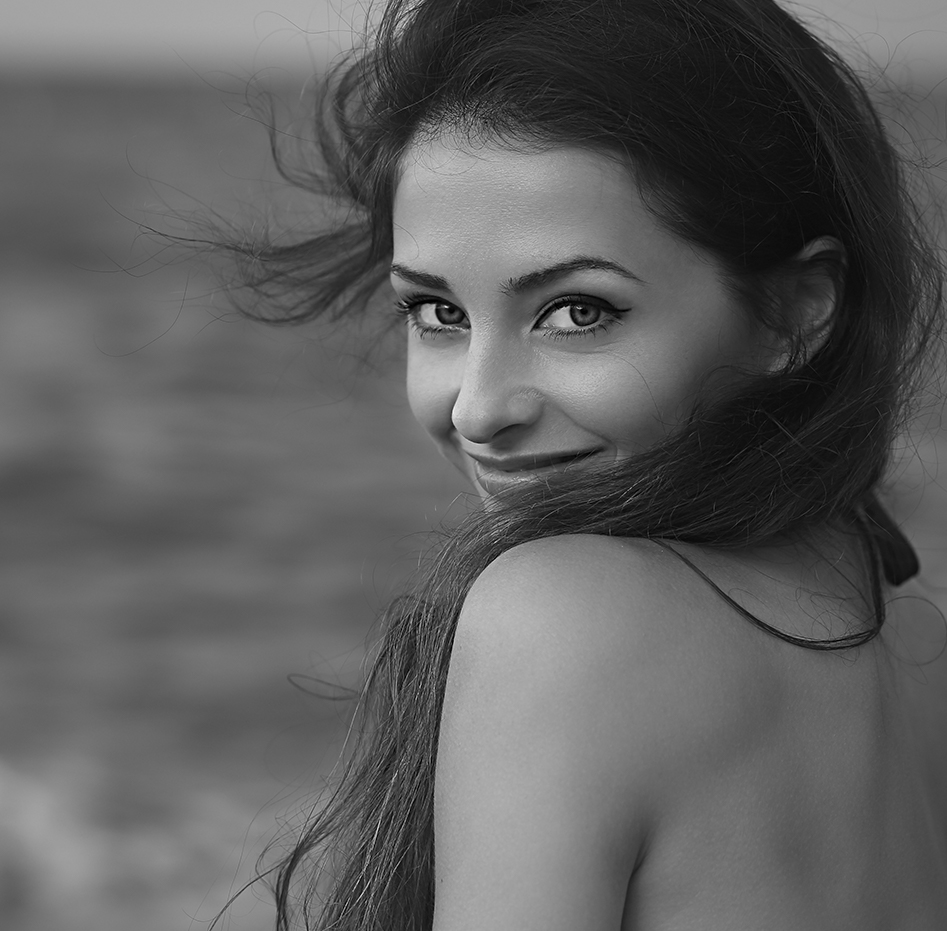 One of the consequences of aging is that our bodies gradually reduce the production of youth-infusing collagen, which adds volume and suppleness to our skin. As a result, our face and hands begin to show the signs of early aging with fine lines, wrinkles, and sagging skin. Fortunately, the dermal filler Radiesse makes it possible to safely and effectively stimulate collagen production while at the same time restoring your skin's natural, youthful appearance.
Board-certified dermatologist Dr. Bradley S. Bloom is an expert in injectable fillers and offers a wide range of filler options in New York to help his patients achieve a rejuvenated, more youthful appearance.
What is Radiesse?
FDA-approved Radiesse is an injectable filler that was specifically designed to help stimulate the body's natural production of collagen, while at the same time, calcium-based microspheres in the gel provide patients with immediate volume and lift in treated areas. With a single Radiesse treatment, wrinkles are softened and lines or creases are filled in, restoring both plumpness and elasticity.
What sets Radiesse apart from other cosmetic fillers is that it uses cutting-edge technology to promote the body's own natural healing process and collagen production, which provides patients with long-term results that are natural-looking and beautiful. Radiesse is long-lasting with results resolving gradually over time, while the natural collagen that has been stimulated maintains its suppleness and volume.
Radiant Results
Radiesse is a powerhouse cosmetic treatment that can smooth out deep wrinkles and lines around the nose and mouth as well as add contours to areas of the face that have lost their shape due to the aging process.
Radiesse doesn't just contour like other dermal fillers; it stimulates the growth of new collagen, restoring a smooth texture and youthful elasticity. This combination of filler and collagen production makes Radiesse a perfect choice to smooth out and re-contour your face for a more youthful look.
As one of the most versatile dermal fillers on the market today, Radiesse can be used for a variety of cosmetic goals for the face or hands, including:
Nasolabial folds (creases around the nose and mouth)
Marionette lines (wrinkles that run down from the corners of the mouth)
Loose and sagging skin along the jaw or pre-jowl folds
Wrinkles on or along the chin
Sagging, hollow cheeks
Loose skin and wrinkles on the hands
Radiesse has become one of the most popular anti-aging treatments because of its wide range of benefits. Some of these benefits include:
Immediate results
Treatment is quick and minimally invasive
Long-lasting results
Promotes the body's own collagen production
Natural-looking results
Maintains volume
FAQ
Q. How long do the results last?
A. Radiesse provides immediate improvement in treated areas. With a cosmetic Radiesse treatment, patients can enjoy a noticeable improvement in their facial wrinkles and volume from one year to three years, depending on the severity of your particular facial lines and the areas of your face that you have treated. Compared to other dermal fillers that can last 6 months to a year, Radiesse offers Dr. Bloom's patients results that are both beautiful and long-lasting.
Q. How long is an injectable filler treatment?
A. Once your cosmetic goals have been discussed and a treatment area determined, a Radiesse treatment typically takes a matter of minutes.
What are the side effects?
A. Radiesse is a very safe, effective dermal filler treatment. While some patients experience slight swelling or bruising, redness, or general discomfort immediately following the procedure, these side effects generally disappear gradually within a matter of hours or a few days.
Q. How long does recovery take?
A. After your Radiesse treatment with Dr. Bloom, you can head right back to work or your regular routine. There is no downtime. While patients can resume their daily activities after a dermal filler treatment, it is strongly suggested that patients do not touch the treated area for at least 24 hours following the session and avoid any dental work for two weeks.
Q. Is it safe?
A. Radiesse was FDA approved after years of rigorous clinical testing and is used by physicians for hundreds of thousands of patients worldwide. Not only is it both safe and effective, there were virtually no allergic reactions in the FDA clinical studies.
The Radiesse Advantage
If you want to restore the natural, supple appearance of your hands and face, contact Bradley S. Bloom, MD to see if Radiesse is right for you. Our dedicated team will create a comprehensive beauty treatment plan to provide the youthful results you desire, without any unnecessary downtime.
Next, read about Sculptra.