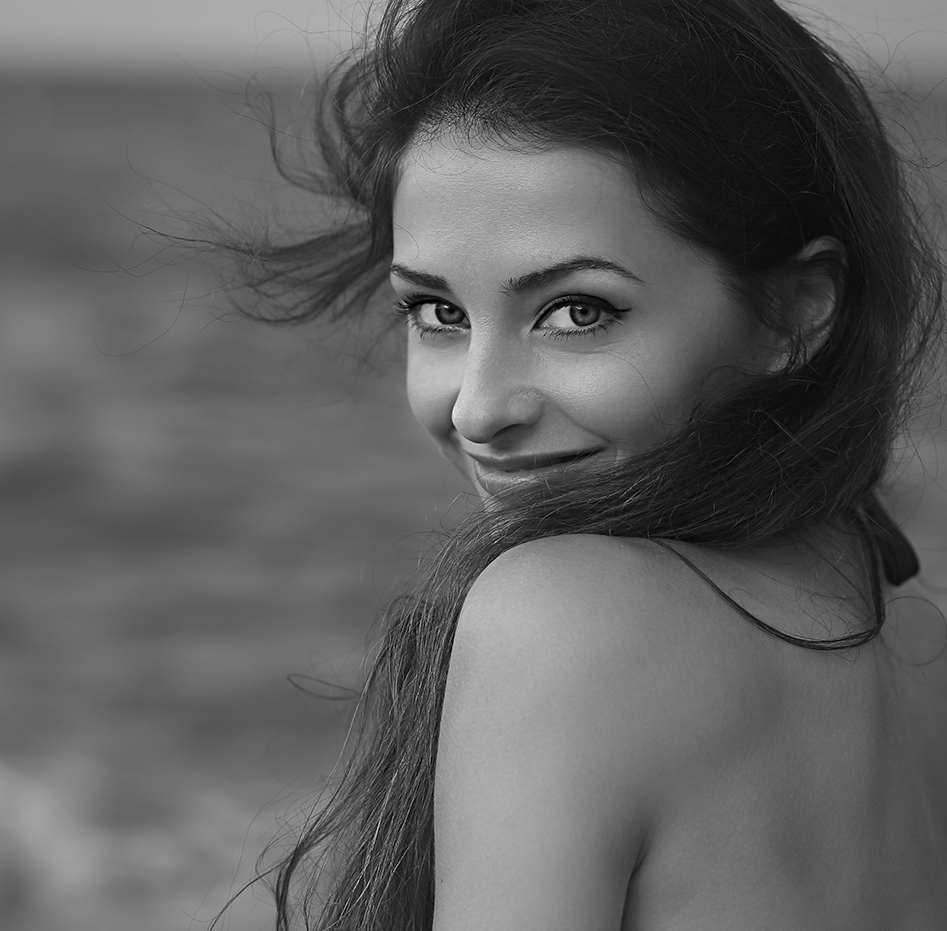 Aging may be inevitable, but looking old is not. One of the most common signs of aging is the loss of volume in the cheeks. Once our skin loses its elasticity and the essential fat underneath the skin becomes depleted, our cheeks lose facial support and begin to hollow and sag, leading to an older, haggard-looking appearance. For patients looking to restore their cheeks, Restylane Lyft is the perfect choice to replace the lost volume in their cheeks, helping rejuvenate their appearance.
Restylane Lyft is one of the newest dermal fillers on the market to be approved by the FDA that not only augments the cheeks, but provides much-needed support to the facial structures. This provides patients with both volume and lift, infusing youth back in the mid-face area. The age-reversing prowess of Restylane Lyft is what makes it one of Dr. Bradley S. Bloom's go-to fillers to help patients whose goal is to achieve a natural, youthful appearance, with cheeks that are perfectly balanced and beautiful.
What is Restylane Lyft?
Formerly known as Perlane, Restylane Lyft is an advanced-formulated hyaluronic gel that is injected into the cheeks to provide both volume and lift to the mid-face. Restylane Lyft is a power-house anti-aging treatment that provides cheek volume while also improving the contours and symmetry of the face for beautiful, natural-looking results.
How Does Restylane Lyft Work?
Collagen is an essential substance that our bodies produce to keep our skin hydrated, firm, and elastic. Unfortunately, our skin produces less and less collagen as we age, resulting in sagging skin and wrinkles.
Board-certified dermatologist Dr. Bradley S. Bloom finds Restylane Lyft to be a great tool to help restore lost volume and definition in the cheeks and soften deep smile lines around the mouth. Restylane Lyft is composed of hyaluronic acid, a naturally occurring substance, which hydrates and restores volume to the skin. Restylane Lyft is composed of a thicker, firmer texture than other types of dermal fillers. This allows Dr. Bloom to place Restylane Lyft deeper in the skin in order to restore volume in the cheeks with the most natural-looking results.
With a Restylane injection, the gel immediately adds volume to the treatment area improving hollows and creating gorgeous facial contours as well as providing lift. Also, Restylane Lyft supplements our own natural supply of hyaluronic acid, smoothing out fine lines and wrinkles like the nasolabial folds. Once it's administered into the cheeks, the hyaluronic acid molecules in Restylane Lyft continuously attract moisture to the treatment area, thus helping maintain mid-face volume.
Ageless Beauty with Restylane Lyft
Restylane Lyft can be used to improve a number of cosmetic issues including:
Nasolabial folds (lines that run from the sides of the nose to the sides of the mouth).
Add volume to cheeks
Chin augmentation
Sunken temples
Restylane Lyft is so versatile, it can be combined with other dermal fillers and neuromodulators, like Botox, Dysport, or Xeomin, to perform a "liquid facelift." A liquid facelift is a perfect choice for our patients who are looking for full facial rejuvenation without an invasive surgical procedure. A liquid facelift can take years off your appearance with little to no recovery time and can often be completed in an hour or less.
FAQ
Q. How long does a Restylane Lyft treatment last?
A. Restylane Lyft is one of the longest lasting hyaluronic acid gel fillers on the market today. While results can vary, according to clinical trial results, patients reported visible results that lasted for up to a full year.
Q. What are the possible side effects of Restylane Lyft?
A. Restylane Lyft is a safe, FDA-approved dermal filler. While side effects are rare, they may include bruising, swelling, or redness at the injection sites, which typically go away on their own within a matter of days.
Q. Is an injectable dermal filler treatment painful?
A. Restylane Lyft contains 0.3% lidocaine, which reduces potential discomfort during an injectable treatment. In addition, Dr. Bloom provides a topical numbing agent in order to make the experience completely pain and discomfort free.
Turn the Clock Back with Dr. Bloom
If you're experiencing volume loss in the mid-face area or have deep smile lines that you would like to improve, contact us today for a comprehensive consultation to discuss your individual cosmetic concerns and goals. As an age-reversing expert, Bradley S. Bloom, MD will create an individualized treatment plan to help take years off your appearance, using advanced cosmetic treatments.
Next, learn about Bellafill.