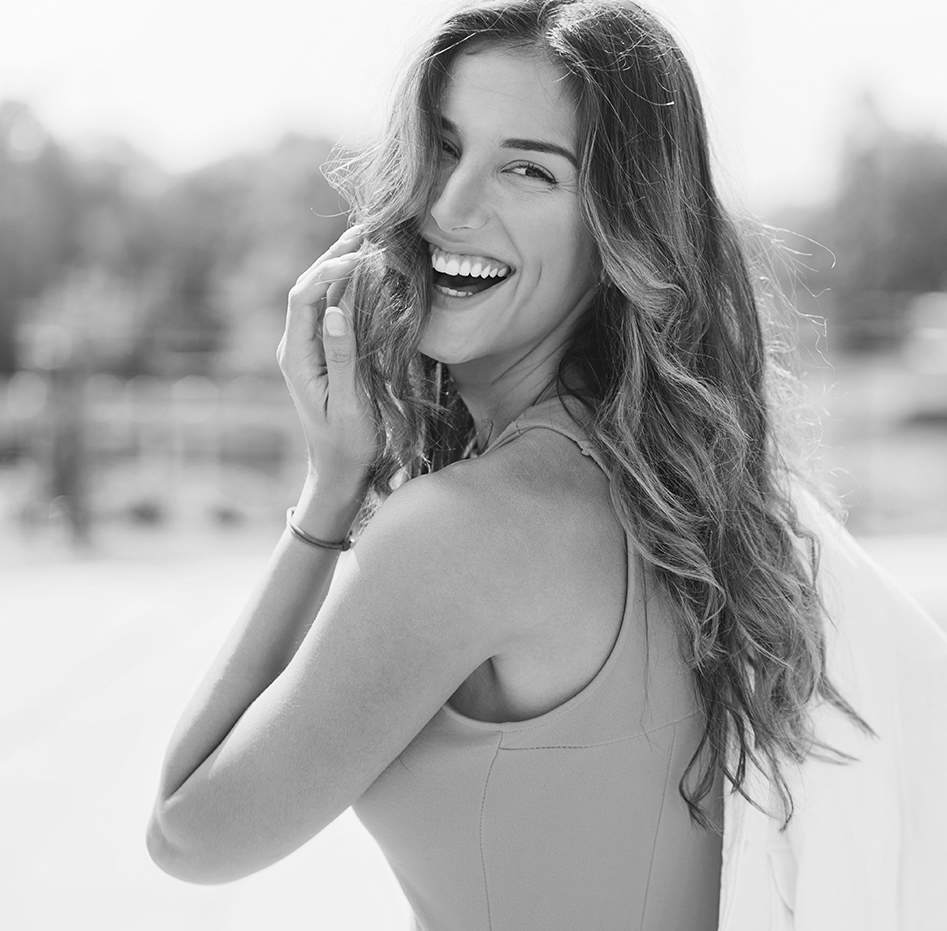 If you're looking for a long-lasting wrinkle treatment or improvement in acne scarring, look no further than Bellafill. Bellafill is an FDA-approved filler that outlasts any other dermal filler on the market today. This versatile dermal filler can be used for a variety of cosmetic reasons, including treating facial scars or reversing the signs of early aging. Bellafill is a semi-permanent filler, giving patients beautiful and natural-looking results for up to 5 years or more. Bellafill successfully bridges the gap between having long-lasting results that look natural for giving patients wonderful long-term outcomes for anti-aging without the need for an invasive procedure.
For patients who want a longer-term solution to improve their laugh lines or a treatment for their facial scarring, board-certified dermatologist Dr. Bradley S. Bloom offers Bellafill because it's both non-invasive and effective. With extensive training and experience, Dr. Bloom is an expert injector in dermal fillers, giving patients in New York the best results possible with Bellafill.
Read below to learn more about Bellafill and the wonderful results it can achieve for you.
What is Bellafill?
Bellafill is a long-lasting dermal filler that is FDA-approved for the treatment of moderate facial wrinkles like nasolabial folds and certain types of acne scars. It is specially formulated with collagen and polymethylmethacrylate (PMMA) microspheres. This creates a matrix that supports and encourages the body's own production of collagen. One of the benefits of Bellafill is that it helps the skin naturally become firmer and more supple over time.
A Bellafill treatment works on two different levels. First, it provides the treated area with immediate volume and lift, which smooths away folds and the appearance of scars. Second, the PMMA microspheres gradually boost the body's ability to produce more of its own collagen, creating long-lasting and natural-looking improvement.
The benefits of Bellafill include:
Immediate and long-lasting results
Little-to-no discomfort during treatment
Non-invasive, in-office treatment
Reverse Aging in New York City with Bellafill
Bellafill is a safe and effective treatment for facial aging issues like nasolabial folds. Nasolabial folds, also known as smile or laugh lines, are the creases that run from the outside of the nostrils to the corners of your mouth. These folds become deeper as we age because our skin begins to lose collagen and elasticity. This can make us look older, tired or even upset. Bellafill is a great treatment that works to plump and smooth these folds, giving patients a more youthful appearance.
Acne Scar Solutions with Dr. Bloom

Bellafill is currently the only dermal filler on the market that is FDA approved for the treatment of acne scars! Most often, Dr. Bloom will combine Bellafill with other acne scar treatments, such as laser resurfacing, microneedling, or medical-grade chemical peels for a comprehensive treatment plan. It can take a series of treatments to get the best long-term outcomes with acne scarring. It's best to have a thorough evaluation with Dr. Bloom to create a customized plan designed around your unique skincare needs. While scars can be difficult to treat, with the right combination of treatments, it's possible to restore your complexion.
FAQ
Q. What is the Bellafill Procedure Like?
A. Dr. Bloom begins by numbing the treatment area(s) to ensure patient comfort. Then, a very fine needle is used to administer Bellafill. It is important to note that Bellafill is formulated with anesthetic lidocaine, which creates a numbing effect that also helps to ease any discomfort during the injections.
Q. When will I see results from Bellafill?
A. Depending on the number of treatment areas, it only takes a few minutes to administer Bellafill injections. Patients will immediately see an improvement in plumpness and volume. The collagen produces an instant result, while the PMMA that remains helps create a boosting effect for the skin's natural collagen and elastin, which continues to develop over the next several months. This means that Bellafill offers immediate results with long-lasting effects.
Q. What is the recovery like after Bellafill?
A. One of the benefits of Bellafill is that most patients can resume their normal daily activities immediately after their treatment. The potential side effects include swelling, bruising, and redness. These side effects may cause some discomfort for a few days but usually resolves quickly after treatment. We will recommend a mild facial cleanser and moisturizer to help alleviate any tenderness or swelling. Over the next few weeks, you'll notice a rejuvenated and revitalized appearance.
Q. Is Bellafill right for me?
A. The first step to know if Bellafill is right for you is to schedule a consultation with Dr. Bloom, where we'll discuss your treatment goals and what cosmetic treatments can help achieve your long-term success.
Long-Term Results in New York City
If you want improvement in smile lines or acne scarring, contact Bradley S. Bloom, MD to see if Bellafill is right for you. Dr. Bloom will create an individualized treatment plan to give you long-lasting, natural-looking results.
Next, learn about Belotero.