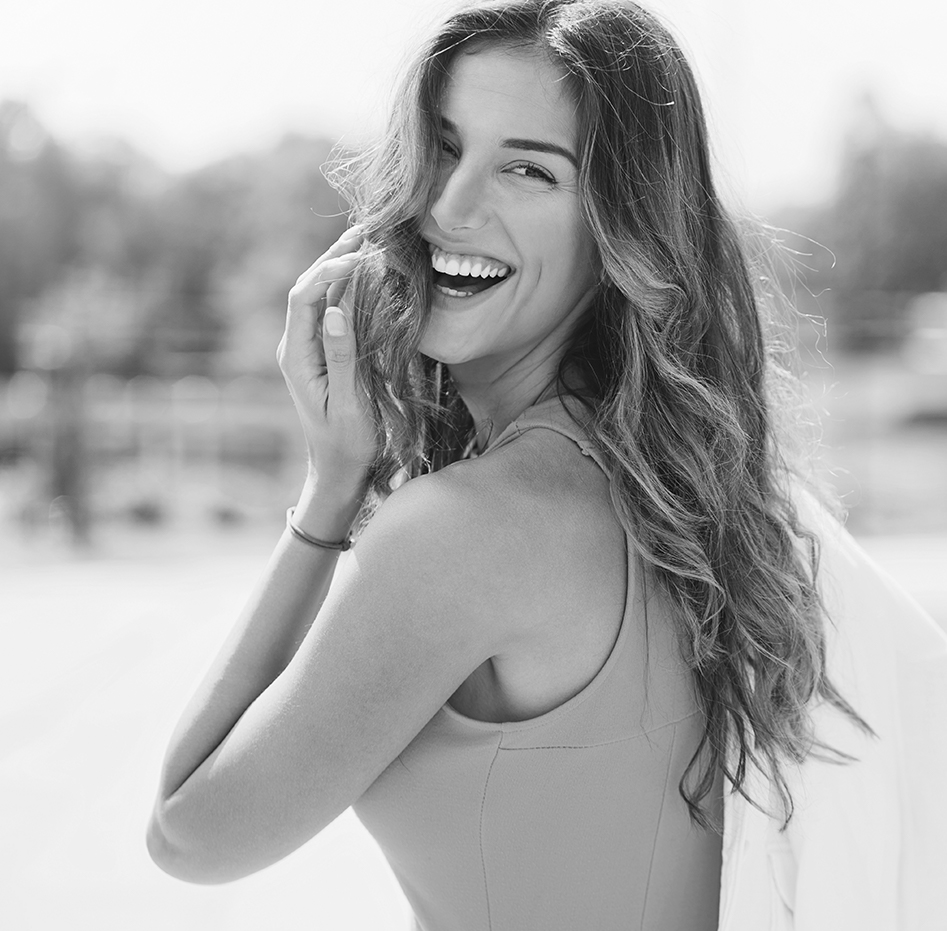 As we get older, it can seem like no matter how much we work out, it becomes increasingly difficult to prevent fat from developing under the chin. Unfortunately, the appearance of a double chin is not only common among both men and women, but it's also difficult to correct. Fortunately, one of the newest, most effective non-invasive treatments for improving a double chin on the market today is Kybella.
Kybella is a wonderful option for our patients in New York who have moderate to severe fat below the chin. Before Kybella, the only methods for improving a double chin were invasive treatments like plastic surgery or liposuction.
Luckily, Kybella offers beautiful results for reducing a double chin without the lengthy recovery time or cost of a more invasive procedure.
Kybella is the first and only FDA-approved injectable to treat the fat found in the submental chin area. Board-certified cosmetic dermatology specialist Dr. Bradley S. Bloom specializes in this cutting-edge double chin treatment offering our patients in the New York area a great alternative for contouring their chin.
What is Kybella?
The active ingredient in Kybella is deoxycholic acid, which is a naturally-occurring molecule in the body that aids in the breakdown and absorption of dietary fat. When used to treat a double-chin, Kybella actively causes the destruction of the fat cells that are present. The results are permanent because once destroyed, these cells can no longer store fat in the submental area. This makes a dramatic difference in the contour and appearance of the chin.
Benefits of Kybella
What makes chin fat so insidious is that it's difficult to treat with proper diet and exercise alone. It's also possible to have a double chin even when a person isn't overweight. Particularly, once we start aging, a lot of patients notice how troublesome it is to stop fat from developing under the chin. Coupled with skin laxity due to aging, a double chin is soon created, despite our best efforts. With Kybella, patients have a non-surgical way to reduce their double chin with just a few short treatments!
If you're a good candidate for Kybella double chin treatment, there are several benefits you can expect, including:
Non-surgical and minimally invasive
In-office treatment and no general anesthesia required
No downtime or extended recovery time
Destruction of targeted fat cells is permanent
Creates a contoured jawline and neck
Results are noticed soon after treatment
Say Good Bye to Your Double Chin
A Kybella treatment uses an ultra-fine needle to inject into the area around and underneath your chin. Dr. Bloom is an injection expert with the experience and training needed to make patients' treatment as comfortable as possible.
Since Kybella is non-invasive, it requires little to no downtime without a painful recovery. After a Kybella treatment, your body will naturally flush out the fat cells from your system over the next few weeks and months. The final results of your Kybella double chin treatment will become most noticeable about a month to 6 weeks after your first treatment. Most patients require more than one treatment of Kybella to get desired results. However, with each additional session, your results will become more and more noticeable. Results of your double chin treatment will simply look natural and gradual without looking like you've had "work done."
In some cases, other skin tightening treatment options may be recommended as an alternative procedure or used in addition to Kybella. These include non-surgical procedures, such as the ultrasound-powered Ultherapy, or the radiofrequency energy devices ThermiTight, Infini, and Fractora. Additionally, Dr. Bloom may use injectable fillers to contour the jawline and chin to optimize the results from Kybella.
FAQ
Q. Are Kybella injections painful?
A. Kybella injections don't normally cause patients much pain or discomfort. Often, the most severe complication patients report is a mild tingling or stinging sensation. However, an ice pack or a topical numbing cream like lidocaine can be applied to the treatment area to improve comfort during your session.
Q. How many treatments of Kybella do I need?
A. Both the number of 30-minute sessions you need and the number of injections you need per session depends on a range of factors, such as how much fat there is under your chin and what type of results you want to achieve. Typically, patients undergo a series of four to six Kybella treatment sessions spaced four to six weeks apart. As for the number of treatments needed, the precise number varies from case to case. It is recommended to get a formal consultation with Dr. Bradley S. Bloom in NY to determine if you're a candidate for Kybella and approximately how many treatments are needed to achieve your results.
Q. Will I need future treatments to maintain my Kybella results?
A. While most patients need a series of treatments to get their desired results with Kybella, the destruction of fat in the submental area is permanent. Kybella offers long-lasting effects for people who maintain a healthy weight through diet and exercise, which helps to preserve their fat loss and prevent future fat from forming.
Book Your Double Chin Treatment Today
If you're unhappy with your double chin, contact Dr. Bradley S. Bloom to see if you're a good candidate for Kybella. With a simple 30-minute treatment of Kybella, you can begin to say bye-bye to your double chin!
Next, read about ThermiRF/ThermiTight